Description
CERAMIC PRO CX15
Application Method:
Dangerous product! Mandatory protection of hands, face, respiratory tract and body.
On a thoroughly cleaned, polished, degreased and dried surface, apply the coating with an applicator on a small area (e.g. 30 x 30 cm) and after 2-4 minutes polish with a microfiber cloth until the streaks are completely removed. In this way, protect the entire surface. The coating should not come into direct contact with water for approx. 12 hours from the end of the application. The coating is fully activated within the next 12 hours. Do not leave any streaks during the application. In practice, an incorrectly applied coating cannot be removed. The durability of the coating is min. 3 years.
Packaging: 50ml.
If medical advice is needed, have the product container or label at hand. National Poisons Information Service: +44 121 507 4123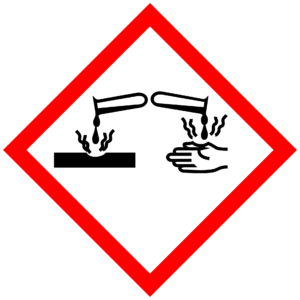 Danger! Harmful to aquatic organisms with long lasting effects; May be fatal if swallowed and enters airways; Highly flammable liquid and vapour; Causes severe skin burns and eye damage; May cause an allergic skin reaction; May cause drowsiness or dizziness. Keep away from children; Keep away from heat sources, hot surfaces, sparks, open flames and other ignition sources. Do not smoke; Use protective gloves/face protection / protective clothing; IF SWALLOWED: rinse mouth. Do NOT induce vomiting; IF ON SKIN (or with hair): Take off immediately all contaminated clothing. Rinse skin with water or shower; IF IN EYES: Rinse cautiously with water for several minutes. Remove contact lenses, if present and easy to do. Continue to rinse; Dispose of the contents/container to waste segregation tanks present in your municipality. Repeated exposure may cause skin dryness or cracking.
Ingredients: UV stabilizers; adhesion promoters; ceramic nanoparticles; Substances that contribute to the classification: N-butyl acetate; Naphtha (petroleum), hydrotreated heavy, < 0.1 % EC 200-753-7; Cyclosilazanes, di-Me, Me hydrogen, polymers with di-Me, Me hydrogen silazanes, reaction products with 3-(triethoxysilyl)-1-propanam; Trimethoxy(methyl)silane. Contains 3-aminopropyltriethoxysilane, Dibutyltin Dilaurate.
Safe storage temperature: 5 ºC – 30 ºC Shelf life: 24 months.
All pictures shown are for illustration purposes only. The actual product may vary due to product enhancement.