Description
DEGREASER is a powerful agent for removing greasy, baked dirt from ovens, BBQ-s, fireplaces, smoking chambers, worktops and floors.
Removes annoying odours of fat or burnt oil.
Provides absolute protection against new stains or any dirt.
Removes even the deepest and oldest grease, dirt.
Chlorine-free.
Acids-free.
To protect children and others, we use a specific scent for this product.
Biodegradable product 100%.
Produced in Eco-friendly processes.
Application Method:
Spray on the surface and wait for 2 – 3 minutes, then rinse with plenty of water.
Stubborn dirt removes with a brush.
Repeat the procedure if necessary.
Do not use on hot surfaces.
Make a compatibility test in a small area in an invisible place.
Packaging: 500ml.
Warning: May be corrosive to metals. Causes severe skin burns and eye damage.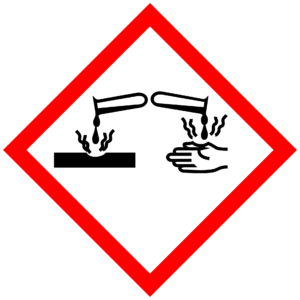 Precautionary statements: If medical advice is needed, have a product container or label at hand.
KEEP OUT OF REACH OF CHILDREN. Wash thoroughly after handling. Wear protective gloves/protective clothing/eye protection/face protection.
IF SWALLOWED: Rinse mouth. Do NOT induce vomiting.
IF INHALED: Remove person to fresh air and keep comfortable for breathing.
IF IN EYES: Rinse cautiously with water for several minutes. Remove contact lenses, if present and easy to do. Continue rinsing.
Dispose of contents and/or their container according to the separated collection system used in your municipality.
Contain: Amphoteric surfactants <5%, Non-ionic surfactants <5%, Phosphonates <5%. Potassium hydroxide; Sodium hydroxide; D-Glucopyranose, oligomers, decyl octyl glycosides.
Colour: yellow liquid. Other colours available (depending on production batch).
Odour: characteristic, strong.
pH (pure) at 20 ° C: 11.5 – 12.5
Dilution ratio: product for direct use.
Ingredients: wetting agents, degreasers and chelating agents
Shelf life: 36 months from the date of manufacture.
Duty tax code: HS 3402209000
All pictures shown are for illustration purposes only. The actual product may vary due to product enhancement.